Red Mountain via Old Commonwealth Trail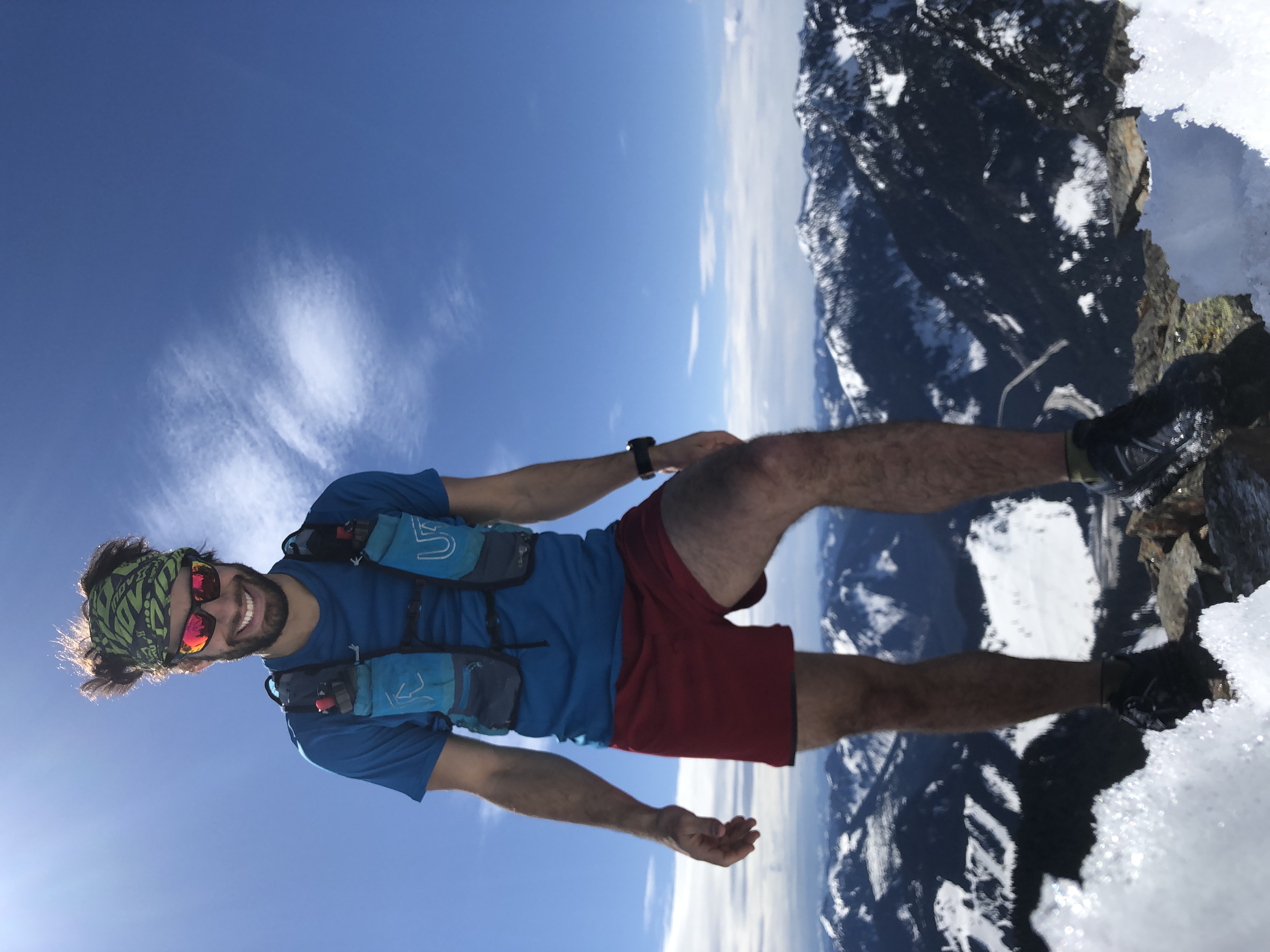 ?? Gear List

?

?
---
With these short(er) adventures, I like to keep things simple. On this day it was a nice 64°F and I wasn't too worried about any weather coming in, though I was still prepared for it turning, just in case. With minimal gear, I set off on my quick less than 8 mile – snowy-covered – roundtrip adventure in the Snoqualmie region.
Clothes

Patagonia Capilene Shirt
Patagonia Houdini Emergency Jacket
Lululemon Surge Short
Pair of Cheap Sunglasses
Inov-8 Buff

Pack(s)
Water System
Navigation System
Hiking/Camping Equipment
Photography Equipment
Do you experience fear? Probably. More than likely, you've experienced it on several occasions in your life, hopefully, more so because of your own doing and not because of others. How often you experience fear depends on a lot of factors, the life you've lived and the experiences that developed your fear sensor over time. You see, fear is one of the most basic human emotions, we are all programmed to feel it, but how much and when depends on so much more.
What Levels of Fear Do You Feel?
Take Alex Honnold for example, in the movie Free Solo; the doctors scan his brain to see how a man who climbs the most challenging cliff faces in the world without ropes responds to fear triggers. The results of the test? It turns out his amygdala doesn't entirely operate like most humans. His brain is programmed to experience fear far less than most. One might postulate that early experiences help code our minds and our reactions. Fear itself is programmed into the nervous system, and it works like an instinct. From birth, our minds and bodies come pre-equipped with the survival instincts necessary to respond with the fear emotion when we sense danger or feel unsafe. It's this fear that helps protect us so we can live out a long and fulfilling life.
What happens when your fear trigger doesn't operate as often as others? What happens when you are like an Alex Honnold and your amygdala has been programmed to ignore what would, in others, trigger the fear receptor? You find yourself living a life full of adventure, with a lot of danger thrown into the mix.
The more I climb all these mountains alone, and with others, the more I have come to realize that, to some extent, maybe not quite as extreme, I have a similar brain makeup to that of Alex. Unlike Alex, however, I can and do still experience fear – every once and awhile. A few months back, for the first time in a long time, I remembered everything that comes with that emotion.
Enter my Winter-y Summit of Red Mountain
I decided on a beautiful spring morning, the 4th day of April 2019, to venture down the 90-corridor (a stretch of Interstate 90 where outdoor enthusiasts go for quick day trips in the Greater Seattle area) to check out a mountain that I hadn't heard a lot about, but found capturing my attention as I perused the All Trails app on my iPhone. As part of my quest to complete 52 hikes this year, Red Mountain via the Old Commonwealth Trail seemed like a very formidable opponent, considering the route boasts 2,775 feet of gain in as few as 2.45 miles. It sounded like a quad grinder, the perfect test for my continually healing hip.
From WTA.ORG
"While still a walk-up, you can test your vertigo on the last 1000 feet while climbing the red west slope of Red Peak. From the top is an amazing 360-degree panorama of the various peaks in the Snoqualmie Pass area. The first five miles are on the well-maintained trail passing through old-growth with areas of blueberries and salmonberries. The final ascent is on fairly solid rock with scree in areas, bits of heather and blueberries, and a scattering of alpine trees gripping on here and there. Some of the rock is smooth so, if wet, might be too slippery to climb without aid."
They make it sound like this hike will require some effort, but it doesn't seem that bad overall. Except, when you finally get out there, you discover the reality is that the final approach is a Class 3 scramble and in the winter it is one hell of a steep snow-covered slope. It was on this snowy ascent that I remembered for the first time in a few years, what it's like to experience the full spectrum of FEAR. As I ascended that steep ascent with my adventure partner Erinn on the phone, I did that one thing you shouldn't do when you're way up high, I turned around and looked down. Gasp! Yes, gasp. I could not believe how steep this climb was. It was one that made my ascent feel extra rewarding.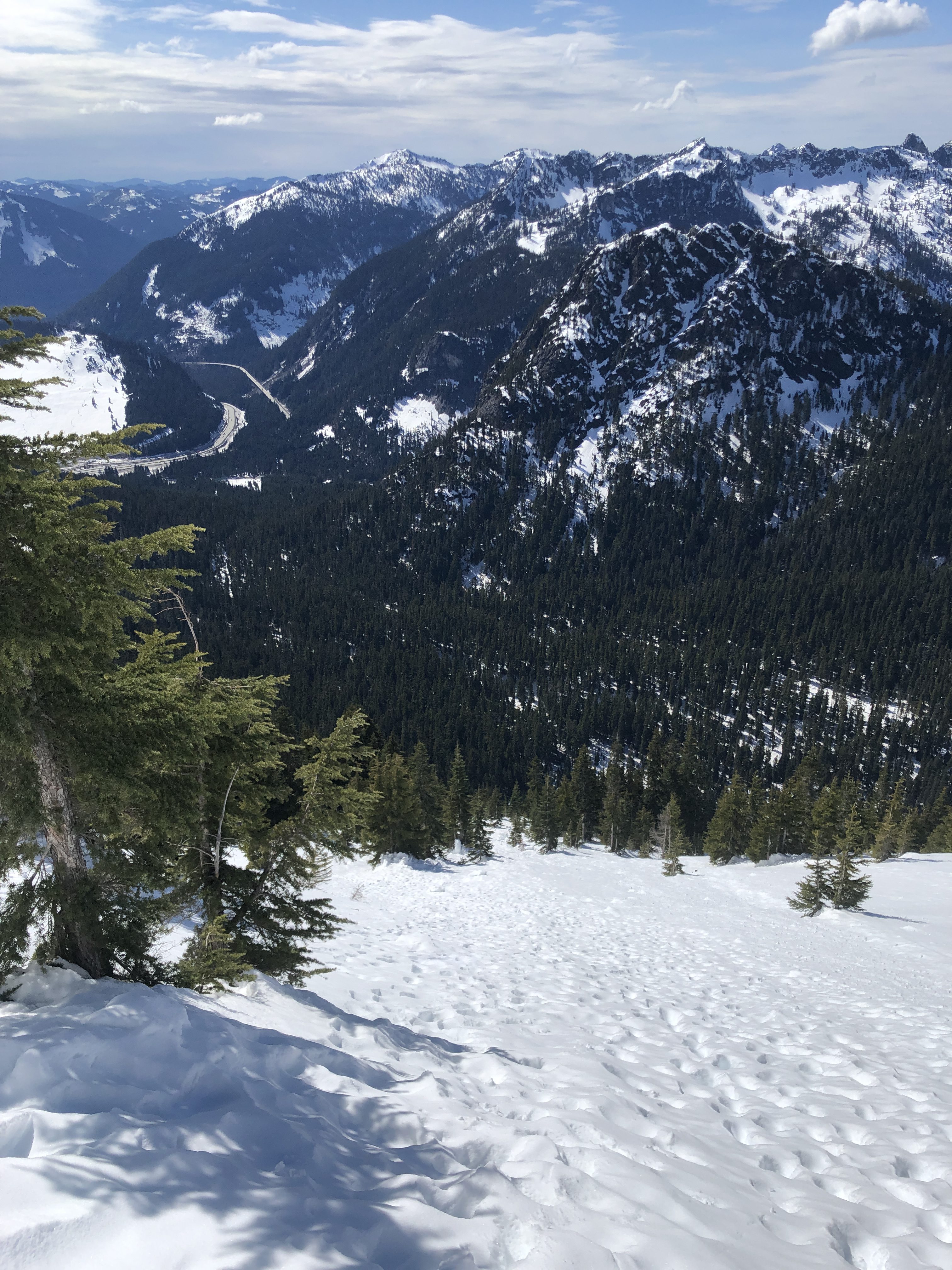 Feeling fear for the first time in a long time was a strange feeling. My heart raced a million miles an hour. My breath became rapid. The possibility that I could slide down this super steep ascent and build enough speed that something tragic could happen whizzed through the forefront of my mind's thoughts. The reality that I am not invincible knocked on my door telling me to take my approach and descent with the care.
It was something I hadn't felt in a long time, probably since the 2013 Death Race when I stood frozen unable to enter the Chittenden Reservoir in the Green Mountains of Vermont. Just like then, I was scared, for my life, for my safety, for what might happen.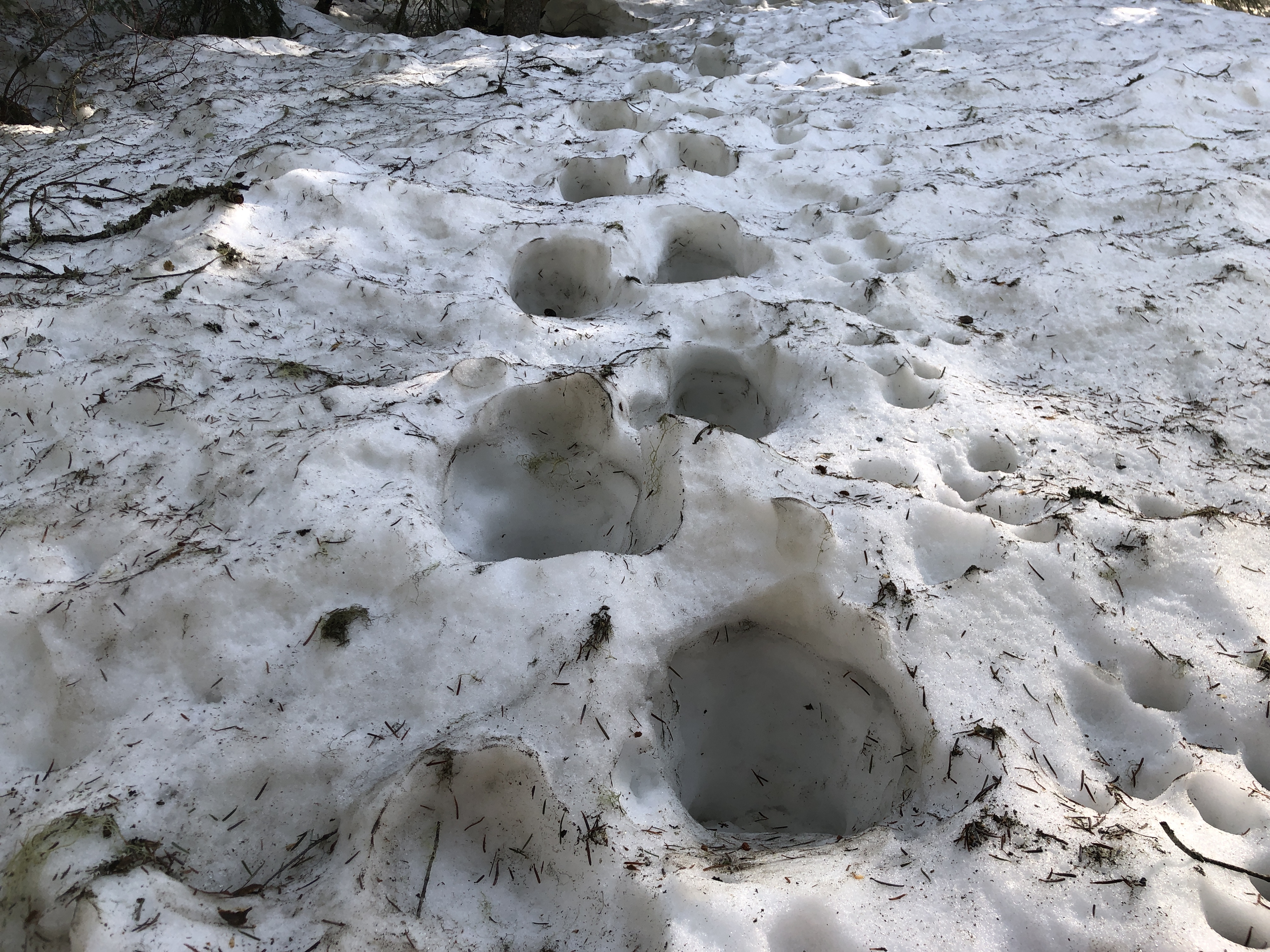 What I loved most about this experience is it reminded me of my limits, it reminded me that I am human and that this life is limited. This experience opened up my heart to the life I have lived, and while my time may be limited, it reminded me that I could not let fear stop me from exploring. Fear is just a sign, nay a reminder, that I am alive, and that I do realize the worth of my existence.
A few months prior I was depressed and trying to overcome the obstacles my hip surgery placed before me; now I was standing on top of a mountain remembering how important life is, how important my life is, how important this life is. It was a pretty awesome feeling. Suicide is the last thing on my minds these days; I'm excited about this life, I'm excited for my life and everything that's come and gone and for all I've yet to see. The best part about this hike, on the way down, I came up with the idea for the Legend of the Death Race Podcast to coincide with my book launch and now I'm well on my way to recording my the first dozen episodes.
Don't Let Fear Rule You //You Only Live…Once
While this hike induced that feeling of fear, it also inspired a whole new level of wonder for future adventures. It's in these moments when we overcome fear that we became capable of increasing our range of what we see as possible. After finishing this hike, I felt confident and competent enough to continue to take on more and more challenging climbs. This adventure was extraordinary, and my challenge to you is to find an experience that maybe scares you a little, and do it.
As much as I have hated this acronym, it's the phrase I can't help but love. You Only Live Once. YOLO, my friends. YOLO.
So, what is it that get's your heart racing?
Share in the comments below.
???‍♂️ My Strava Data

??‍♂️

?
---
Here you can view my Strava data from the climb up Red Mountain.