Jetboil MicroMo Cooking System
This little guy is one powerful full-fledged cooking system, and it also happens to be Jetboil's lightest self-contained cooking system, which makes it perfect for just about any adventure. The MicroMo even comes with the pot support included, which gives you full functionality for almost any cooking situation. You can easily purchase accessories to enhance your backpacking cooking experience should you feel the need. 
For the past couple of years now, I've been using this packable cooking system for cooking meals at trailheads, aid stations, and during multi-day backpacking adventures such as The Enchantments. On numerous occasions, the MicroMo has meant the difference between a hangry Tony and a happy Tony. Myself and everyone unfortunate enough to be around me during those moments thanks Jetboil for filling this need to fuel me and my adventures.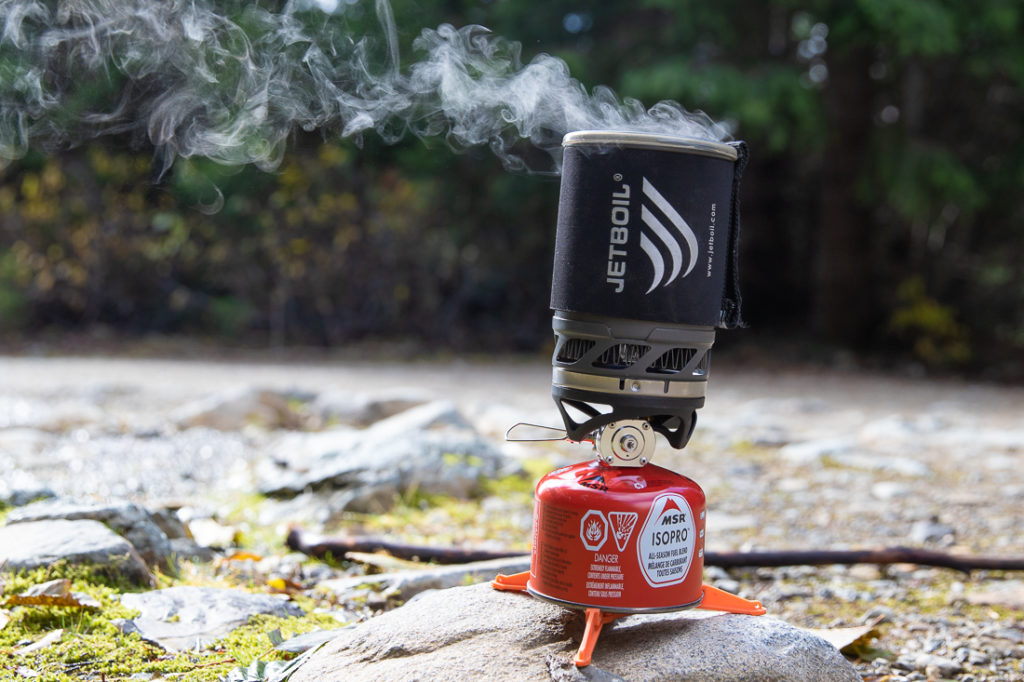 What makes this cooking system so rad? 
It's quite simple, first of all, the all-in-one compact, easy pack design makes this thing a no-brainer. The system comes with fold-out tripod support for a fuel canister, which enables easy set up on uneven surfaces. It has built-in wind protection to help keep the flame burning and the water boiling for rehydrating all those keto-friendly Next Mile Meals I find myself eating on the trails these days. The MicroMo also includes the pot support which allows you to cook on a skillet or pan other than the included .8L FluxRing cook pot with insulating cozy boiling water. All the accessories, including the burner which all store away nicely in the cooking pot when they are not in use. This cooking system also consists of a bottom cover that doubles as a measuring cup or a bowl.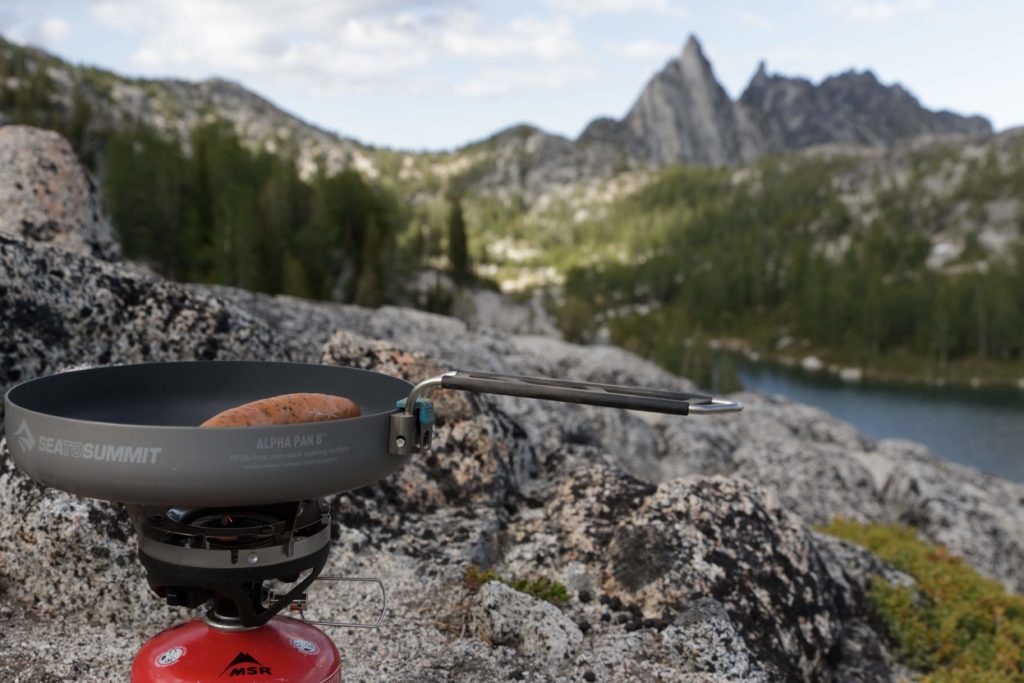 You can boil water in minutes, or you could use a pan, I use the Sea-to-Summit Alpha pan, and simmer a Patagonia Provisions – Wild Pink Salmon, with black pepper and have the perfect camping meal. With the Jetboil MicroMo, you can do it all. What I love most is how precise the control is over how hot your flame burns. If you're willing to take your time, you can dial this heat source to cook whatever it is you want to fill your belly. 
I love this cooking system because it's small and compact, fills the need for boiling water for dehydrated meals in almost an instant, and it comes with the ability to hold a pot. I can cook anywhere at any time, and it only weighs 12 oz, which isn't that bad in the grand scheme of everything else you'll be packing to venture out into the wilderness.
Pros:
All-in-one system

Fast to boil

Easy to simmer
Cons:
Some may consider this to be a bulky system
Ratings
Fuel Efficiency – 4/5
Weight – 5/5
Simmering Ability – 4/5 
Time to Boil – 5/5
Ease of Use – 5/5
Total – 4.6/5
What's Your Favorite Adventure Cook System and Why?
Share below in the comments.